Couples Cruise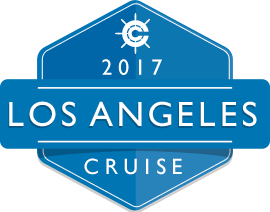 Coming to Los Angeles the "Naughty Ship". The breathtaking Norwegian Pearl is leaving from Los Angeles to Ensenada, Mexico and back. Book Now for great pricing!!!
This is our "Naughty Ship". If you like Couples Cruise or Naughty in N'awlins, then the Naughty Ship is for you.
Couples Cruise Lifestyle and Clothing Optional Cruises. We will be sailing for a 5 day, full time party at sea. We could have stopped in a couple of boring ports, but we are going to stay at sea and keep partying like rockstars, because this is what our past guests want. Book today to be part of the only Couples Cruise in 2017.
---
The Couples Cruise Deck Plans
Pick Your Cabin
Yes, we let you pick your own cabin (subject to availability). Just click on one of the deck plans and find the perfect cabin for you. Do you like to be in the middle of the ship? Near the elevators? Far from the elevators? On the back of the ship? We make it easy by allowing you to pick your own cabin today!
We don't wait until the week before our cruise to get your cabin number, we let you pick from our real time cabin inventory and we send in our reservations to the cruise line year round.
How to Book your Cabin
Just look at the deck plans and match up the color coded key to see the cabin categories and pricing. If a cabin has already been sold, it will turn gray and you won't be able to click on the cabin. If a cabin is available, it will (slightly) change colors when you mouse over it and when you click on that cabin, it will take you to our secure registration page. The cabin you selected will then become unavailable to any other customers.
When you get to the secure registration page, hitting the cancel button or the back button will put the selected cabin back into the available inventory. If you do not fill out the registration page and hit the "Submit" button after 15 minutes, the cabin will go back into the available inventory.
Fine print: We went to great lengths to create a real time application that allows our customers to pick a cabin, but cabin numbers aren't guaranteed until you get our final confirmation. We will do our best to make sure you get the exact cabin you want and we will contact you if we have any issues with your selection.
Cancellation Policy
Up to November 3rd, 2016 – full refund, less $75.00 per person
Up to February 3rd, 2017 – full refund less $150.00 per person
Up to May 3rd, 2017 – full refund less $250.00 per person
After May 3rd, 2017 – NO REFUND.
NO REFUNDS given without written notice. Written notice may be mailed to Couples Cruise Inc, 1025 Bienville St. Suite 7, New Orleans, LA 70112 or emailed to info@couplescruise.com or by FAX to 504-324-0581. We will not accept cancellations over the phone.
No refunds will be made if you do not cancel and do not show.
Additional Policies
3RD & 4TH IN CABIN:
– $ 250.00 P/P BASIC CABIN
– $ 375.00 P/P SUITES
– $ 500.00 P/P THE HAVEN
Additional Fees
While all cabin pricing reflects the basic cost per person, there will be an additional fee which will reflect port charges, government taxes, doc fees, gratuities and security fees. These will be as follows.
– $ 275.00 per person for all Staterooms
– $ 310.00 per person for all Suites
SINGLE SUPPLEMENT
As this is a COUPLES CRUISE, any person showing up at the port without their partner , shall not be admitted onto the ship and shall not be entitled to any sort of refund.
A SINGLE MALE OR FEMALE SHALL BE ALLOWED ON THE SHIP IN A CABIN, SHOULD THEY BE ACCOMPANIED BY A COUPLE AND STAYING IN THEIR CABIN.