Holli & Michael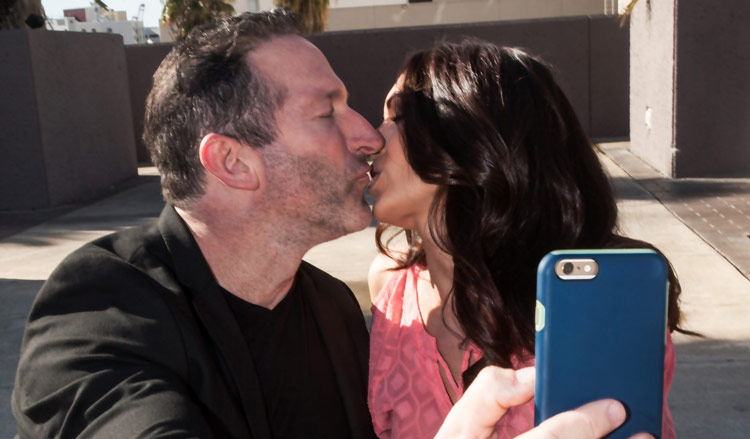 Television and radio personalities Holli and Michael are experts in the fields of love, relationships and what it takes to feel as well as be sexy! They provide a forum for anyone and everyone to ask questions in a safe non-judgemental environment.
Hosts of Playboy Radio's Holli & Michael, the couple shares their experiences and gives advice to millions of listeners every week. They are the go-to experts for couples, single men and single women looking to experience a happier healthier sexier relationship as well as what it's like to be voyeurs, exhibitionists, or to simply "dip their toes in."
Holli & Michael are a real couple who have been together for many years. Michael has been in the Lifestyle for over two decades, and Holli joined him after her long-standing curiosity got the best of her. They starred in Playboy TV's first, second, third and fourth seasons of "Swing" and, due to their popularity, charisma and adventurous attitudes, were immediately offered their own show on Playboy Radio, back in March of 2011, which is a part of the Playboy Plus family. "Swing" season 4 began airing in April, 2014, the executives at Playboy TV brought back Michael and Holli's TV talk show, "Swing Nightcap", for a second season. "Swing Nightcap" aired Saturday evenings following each new episode of "Swing". Michael and Holli interviewed the newbies the viewers just saw on each new episode.
On their daily radio show, Holli & Michael use their education, knowledge and years of experience to share all aspects of their personal lives in order to stop the myths and negative perceptions surrounding modern day relationships and the idea that we must be monogamous. They give listeners an inside peek of this intimate culture, which provides the opportunity to lower sexual inhibitions in a truly unique way. Consensual Non-Monogamy as well as living in the Lifestyle isn't for everyone, however Holli & Michael make it available to anyone, including those who simply want to listen in privacy. As the saying goes, "variety is the spice of life," and Playboy Radio's Holli & Michael can help you "spice up your life".
The Birth of TestaZone®